News
| | | | |
| --- | --- | --- | --- |
| Religious groups oppose required gay-straight alliances in schools | | | |
Thursday, 08 December 2011 19:20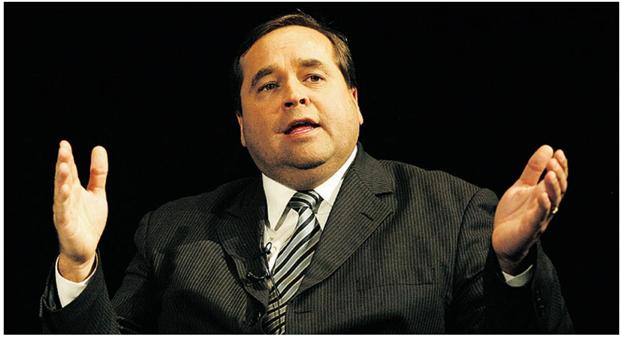 Courtesy of: Ottawa Citizen ottawacitizen.com
The religious right in Ontario is taking exception to an Ontario law that will force schools to al-low gay-straight student alliances.Several representatives from Catholic, Evangelical Christian and Orthodox Jewish communities said they cannot accept legislated sexual tolerance laid out in the province's new anti-bullying law.
"When you are forcing teachers, Christian teachers, Jewish teachers, Muslim teachers to teach things that are contrary to the values that they hold, to teach that there are six genders and that you are not attached to the gender of your anatomy - that may be an offence to many Ontarians," says Charles McVety, president of the Canada Christian College in Toronto. "To force especially Christian classrooms or schools to have homosexual clubs would of course be an affront to their family values. And what does this have to do with bullying? Nothing."
Read more...
| | | |
| --- | --- | --- |
| History of Censorship in Canada | | |

Thursday, 24 January 2008 14:35

Dr. Charles McVety
President of Canada Christian College

"to regulate all radio broadcasting in Canada and to provide and deliver to all regions of the country, entertainment and information programs that were primarily Canadian."

"American pastors can preach the gospel without censorship, where as Canadian pastors are censored every day and may even have their sermons pre screened and some are even taken off the air for preaching the gospel of Jesus Christ. "

Read more...
<< Start < Prev 1

2

Next

>

End

>>


Page 2 of 2
Israel is Still Gods Clock - So What Time Is It?

It's Time to wake-up!
"And they will fall by the edge of the sword, and be led away captive into all nations. And Jerusalem will be trampled by Gentiles until the times of the Gentiles are fulfilled."
Luke 21:24

Prophecy, as we are accustomed to encountering it within Scripture, often seems somewhat mysterious and undefined. We may wonder what good reason there is for this, Read More
And in other news

The Lord is faithful to His promises and loving toward all He has made. Psalm 145:13
____________________________________