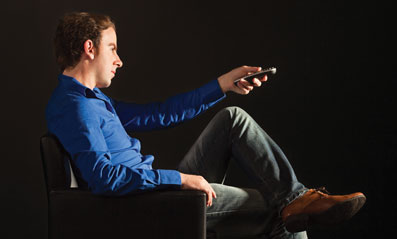 Eccl. 12:12 - "Of making many books there is no end and much study is wearisome to the flesh."
There are over one million books published every year in this world, over 50,000 in North America alone.  The International Digital Publishing Forum reports that the third quarter of 2010, e-book sales for Kindle and other e-readers sold $120,000,000 up from $40,000,000 just one year prior. Pulp Publishers have a time honoured mark of success to credited authors as BEST SELLING. The consensus of professionals is 35,000 books sold. If that is so, then consider this, the Christian Bible has sold over six billion copies since 1816! The United Kingdom Bible Society has reported that the Christian Bible sells one hundred million each year, not including digital copies for e-readers. And the latest reports tell us that Bible sales are going up not down! The Bible is also the most translated book in history. Wycliffe translators confirmed that the Bible is available in over 5000 languages worldwide! Staggering, since the most popular New York Times Best Selling book is only translated into twenty-three languages.  There is something different about this Book of books. There is something attractive, stirring and troubling!  The emotion of its lovers and anger of its haters is unusually passionate.  Many have such surges of rage against the Bible that it seems a poetic confirmation that something is up with God's Good Book. In the words of Shakespeare, "the lady doth protest too much, methinks..." – (Hamlet, Act 3, Scene 2).  
THE HATED WORD, THE HOLY WORD
No other book has been so published, so translated, so ridiculed, so honoured, so feared, so loved than any other body of text scribed upon the earthen wares or skins of animals. Kings have pledged to burn the Bible out of their kingdoms. Magistrates have committed to use its words as their national constitution. In many modern "free" societies, political and media groups have successfully banned its words from public place and space, ironically, taking advantage of the very freedom the Bible credits them with. But the battle rages on!  In those same free nations, devoted private citizens have posted its commands upon their private property in full public view. Make no error in your judgment! The Bible is unique. It is different. It is unusual and it is powerful.  In the recent hit movie "The Book of Eli", produced and powered by Hollywood's Denzel Washington, the chief villain quips, "...this book (Bible) is our secret to control the masses..."  Washington, who is the son of a southern Baptist preacher, plays a character named Eli (a name borrowed from the biblical 1 Samuel) who devotes his life to protecting the book's contents from evil intentions. Even Hollywood knows of its power. The Bible calls itself a "sword" and a "shield" (Heb. 4:11-12, Prov. 30:5) and makes no apologies about its commitment to unveil the politically incorrect truth about human nature and sin.
In fact, so abrasive is the uncovering power of God's Good Book that even God's people themselves are revealed in a sordid state when they abandon His commands (the book of Judges).  This silences the critics who wrongly call it a book of propaganda for Zionism. God's people of the Book are exposed by their own failure to observe its commands.
END TIMES CULTURE - MODERN CHRISTIAN
In today's modern mode of society, entertainment is king. If something doesn't personally entertain us, we expunge it from our attention. It's all about stimulating our senses in our sensate society. News, views and daily work are all judged by personal entertainment value. If a fact is presented in an entertaining way then it must be true. But if a fact is presented within weak or dull scripts then we must be suspicious of it. Many in the modern Church have signed on to this end times thinking. If a Biblical sermon or Biblical truth doesn't float our boat or have a significant staple of entertainment value to it, we are not interested! This is a problem for the true Bible believer and makes for weak faith. A study by Gallup in the 1990's reported among evangelicals:
- 89% said they prayed every day.
- 11% said they read their Bible every day.
So in other words, according to the Gallup polls of North American evangelicals, 78% are praying, "Hear Lord, Your servant speaketh"  and 11% are saying, "I'm listening LORD to hear You speak".  Or to put it another way, many evangelicals are trying to fellowship with God by drowning out His WORD with their personal pleas. This is the greatest danger to the modern evangelical. This, I believe, is the plague of the modern churchman. What a tragedy. Proverbs 30 reveals, "Every word of God is pure: He is a shield unto them that put their trust in Him." John 1:14 says, "And the Word became flesh and dwelt among us..." Isaiah 55:11 says, "So shall My word be that goes forth from My mouth; It shall not return to Me void, but it shall accomplish what I please, and it shall prosper in the thing for which I sent it." To claim the banner of Christianity means you live in God's WORD, not in the sensate culture of this world (Col. 3, John 8:31).
WHY IS THERE EVIL AND SUFFERING IN THE WORLD?
Our problem in the world is not economic, political or educational it is SIN. Do I sound old-fashioned? Do I sound unfriendly to the "seeker-friendly"?  Then what must the Bible sound like? The Bible devotes about 45% of its content dealing with describing the dangers and affects of sin. The problem of sin is the reason the world is like it is; sickness, disease, starvation, wars, decay are all a part of what theologians call ORIGINAL SIN. One third of the Bible is prophecy, and in that prophecy God dedicates about 62% of the seer's words to warnings and direct confrontations against sin in God's community. The prophets of God are not simply future-casters promoting the end time storms or personal fortune-tellers, they are confronting sin in God's camp.
By the Grace of Jesus Christ and through Faith in Him, God has handled the sin problem through Jesus Christ. As Bible believers we would all need to take a daily dose of God's reality called THE BIBLE into our lives. How else can we possibly survive this neo-society (Psalm 107:20)? So, I come back to my original question. Do you read the Bible daily? Have you read it today? If not, why are you reading my words in this magazine? I'm just a man! Leave this publication now, pick up your Bible and begin to hear your God! Your Divine Maker is talking to you, are you listening?
 
Rod Hembree has a doctorate in Theololgy  and is the President of Good Friend Inc. worldwide and Host of Quick Study TV taking viewers through the Bible in one year. The program has been on the air for over 20 years.
www.biblediscoverytv.com
 
EXTRA QUOTES FOR INSERTS OR FILLER
GREAT MEN'S WORDS ABOUT THE DIVINE SCRIPT
"I believe the Bible to be the best gift God has ever given to man. All the good from the Saviour of the world is communicated to us through this book." – Abraham Lincoln, 16th President of the United States.
"I have known ninety-five of the world's great men in my time and of these, eighty-seven were followers of the Bible. The Bible is stamped with a Specialty of Origin, and an immeasurable distance separates it from all competitors."— W. E. Gladstone, Prime Minister of England four times in the late 1800's.
"If we abide by the principles taught in the Bible, our country will go on prospering and to prosper; but if we and our posterity neglect its instructions and authority, no man can tell how sudden a catastrophe may overwhelm us and bury all our glory..." – Daniel Webster, Secretary of State for three Presidents; Senator from Mass. in the early-mid 1880's.
"Whatever merit there is in anything that I have written is simply due to the fact that when I was a child, my mother daily read me a part of the Bible and daily made me learn a part of it by heart..." –  John Ruskin, British writer on culture and politics including early environmentalism.
"The Bible has been the Magna Charta of the poor and oppressed. The human race is not in a position to dispense with it." – Thomas Huxley, English Biologist and "Darwin's bulldog", pro-evolutionist.
"That book, sir, is the rock on which our republic rests..." – Andrew Jackson, seventh President of the United States.
"So great is my veneration for the Bible that the earlier my children begin to read it the more confident will be my hope that they will prove useful citizens of their country..." –  John Quincy Adams, sixth President of the United States.
"The existence of the Bible, as a book for the people, is the greatest benefit which the human race has ever experienced. Every attempt to belittle it is a crime against humanity." – Immanuel Kant, central figure in modern philosophy.
"The New Testament is the very best book that ever was or ever will be known to the world." – Charles Dickens, English Novelist.
"There are more sure marks of authenticity in the Bible than in any profane history." – Sir Isaac Newton,  English physicist, mathematician, astronomer, natural philosopher and alchemist.
Israel is Still Gods Clock - So What Time Is It?

It's Time to wake-up!
"And they will fall by the edge of the sword, and be led away captive into all nations. And Jerusalem will be trampled by Gentiles until the times of the Gentiles are fulfilled."
Luke 21:24

Prophecy, as we are accustomed to encountering it within Scripture, often seems somewhat mysterious and undefined. We may wonder what good reason there is for this, Read More
And in other news

The Lord is faithful to His promises and loving toward all He has made. Psalm 145:13
____________________________________