| | | | |
| --- | --- | --- | --- |
| Ontario's Catholic leaders take strong stand against homosexual activism in schools | | | |
Tuesday, 07 February 2012 16:05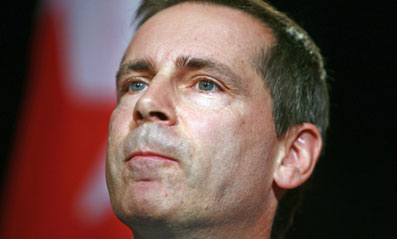 TORONTO, Ontario, January 27 2012 (LifeSiteNews.com) – Ontario's Catholic leaders are taking a strong stand against homosexual activism in the province's Catholic schools.
 In a long-awaited framework for anti-bullying clubs in the schools, they insist that the clubs remain faithful to Catholic teaching, be overseen by a staff advisor who knows and believes the Church's teaching, and that the clubs cannot engage in activism against Catholic teaching.
The Catholic schools' stand could set up a confrontation with Dalton McGuinty's Liberal government.
Parents and pro-family activists have been concerned for months that the clubs would simply be gay-straight alliances under a Catholic name. But the framework document, sent to school boards by the Ontario Catholic School Trustees Association (OCSTA) this week, insists GSAs are "not acceptable in Catholic schools." Read More
Israel is Still Gods Clock - So What Time Is It?

It's Time to wake-up!
"And they will fall by the edge of the sword, and be led away captive into all nations. And Jerusalem will be trampled by Gentiles until the times of the Gentiles are fulfilled."
Luke 21:24

Prophecy, as we are accustomed to encountering it within Scripture, often seems somewhat mysterious and undefined. We may wonder what good reason there is for this, Read More
And in other news

The Lord is faithful to His promises and loving toward all He has made. Psalm 145:13
____________________________________