| | | | |
| --- | --- | --- | --- |
| Religious groups oppose required gay-straight alliances in schools | | | |
Thursday, 08 December 2011 19:20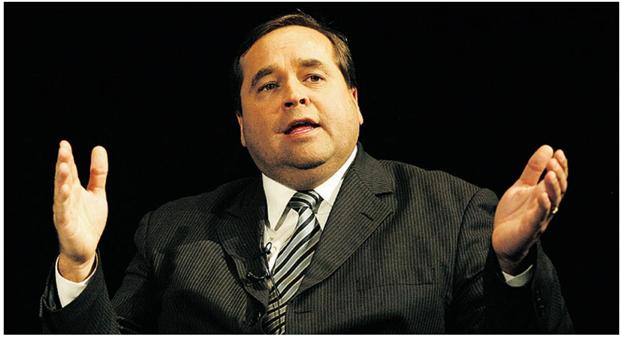 Courtesy of: Ottawa Citizen ottawacitizen.com
The religious right in Ontario is taking exception to an Ontario law that will force schools to al-low gay-straight student alliances.Several representatives from Catholic, Evangelical Christian and Orthodox Jewish communities said they cannot accept legislated sexual tolerance laid out in the province's new anti-bullying law.
"When you are forcing teachers, Christian teachers, Jewish teachers, Muslim teachers to teach things that are contrary to the values that they hold, to teach that there are six genders and that you are not attached to the gender of your anatomy - that may be an offence to many Ontarians," says Charles McVety, president of the Canada Christian College in Toronto. "To force especially Christian classrooms or schools to have homosexual clubs would of course be an affront to their family values. And what does this have to do with bullying? Nothing."
Openly gay Ottawa teenager Jamie Hubley, who suffered from depression, killed himself in October after being bullied. Hubley's parents say the 15-year-old was crushed when students at his high school ripped down posters for a Rainbow Club he was attempting to form. Hubley saw the club as a place for gay students and anyone else who self-identified as an outsider.
Last week, Premier Dalton Mc-Guinty cited Hubley's death as one inspiration for surprise anti-bullying legislation that includes the clause on gay-straight alliances.
Those student clubs have been frowned upon by several publicly funded Catholic school boards across the province. Catholic doc-trine holds that homosexual behaviour is a sin.
But McGuinty says the law will force the clubs into Catholic schools.
Catholic schools will have gay-straight alliances," he told reporters in Windsor Tuesday. "What they call them is up to them.
"Are there gay children attending Catholic schools in Ontario? Yes. Are there gay teachers teaching in Catholic schools in Ontario? Yes. The purpose of our Accepting Schools Act is to send a strong signal to all Ontarians of all faiths, of all backgrounds, all places of origin, all culture, all traditions, all ethnicities: in our province and in our publicly funded schools, schools are going to be warm, welcoming, and accepting of all our children - regardless of their sexual orientation," McGuinty said.
It is unclear how Catholic boards will respond to the new legislation. A spokeswoman for the Ontario Catholic School Trustees' Association did not return a request for comment on Tuesday.
Jack Fonseca, of the Campaign Life Coalition, said McGuinty can't override the wishes of the Catholic Bishops. "That's in violation of Catholic school rights in Ontarior" he told reporters.
Constitutional expert Ed Morgan, a law professor at the University of Toronto, says the Catholic schools will likely be forced to accept gay-straight alliances under a different name.
"I can't imagine that a Catholic school could genuinely say that this kind of support group runs afoul of Catholicism," he said. "I don't think the courts would buy that."
The religious leaders who gathered Monday at Queen's Park are anticipating a public backlash similar to one that killed an updated sex-ed curriculum in April 2010.
"This legislation proposes that children be indoctrinated to reject their parents' faith and their parents' family values, and that's an affront," said Rabbi Mendel Kaplan of Chabad Flamingo Synagogue in Toronto.
By Lee Greenberg, Ottawa Citizen December 7, 2011
© Copyright (c) The Ottawa Citizen
Israel is Still Gods Clock - So What Time Is It?

It's Time to wake-up!
"And they will fall by the edge of the sword, and be led away captive into all nations. And Jerusalem will be trampled by Gentiles until the times of the Gentiles are fulfilled."
Luke 21:24

Prophecy, as we are accustomed to encountering it within Scripture, often seems somewhat mysterious and undefined. We may wonder what good reason there is for this, Read More
And in other news

The Lord is faithful to His promises and loving toward all He has made. Psalm 145:13
____________________________________